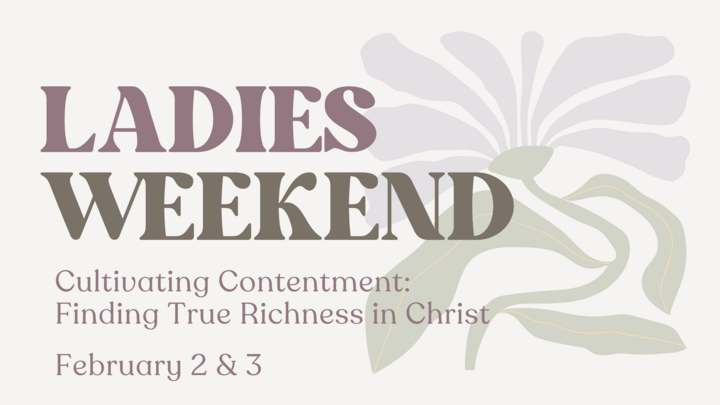 Friday, February 02, 2024 - Saturday, February 03, 2024
Dates
February 2-3, 2024
Crossway Bible Church
Event times: Friday, Feb 2 | 6:30-9pm & Sat, Feb 3 | 8a-3p
Theme
Cultivating Contentment
Finding True Richness in Christ
1 Timothy 6:6-10
Speaker
Portia Collins is a Christian Bible teacher, writer, and podcaster passionate about sharing God's Word. Over the years, public speaking has become another vehicle that Portia uses to share her life as a believer. Her ultimate goal is to use her gifts to win people to Christ for the glory of God alone.
Portia and her husband, Mikhail, have a daughter and currently live in the Mississippi Delta. Although she is a full-time working wife and mom, she is never too busy to enjoy a few of her favorite things. She enjoys cooking traditional southern dishes, getting lost in a good book, & writing.
Learn more about our speaker by visiting her website:
www.portiacollins.com
Important Dates to Know!
October 8 - registration launches at early bird rate of $65
October 31 - last day of best price!
November 1 - price increases to $70
December 3 - last day of discounted price
December 4 - price increases to $80
January 21 - last day to register